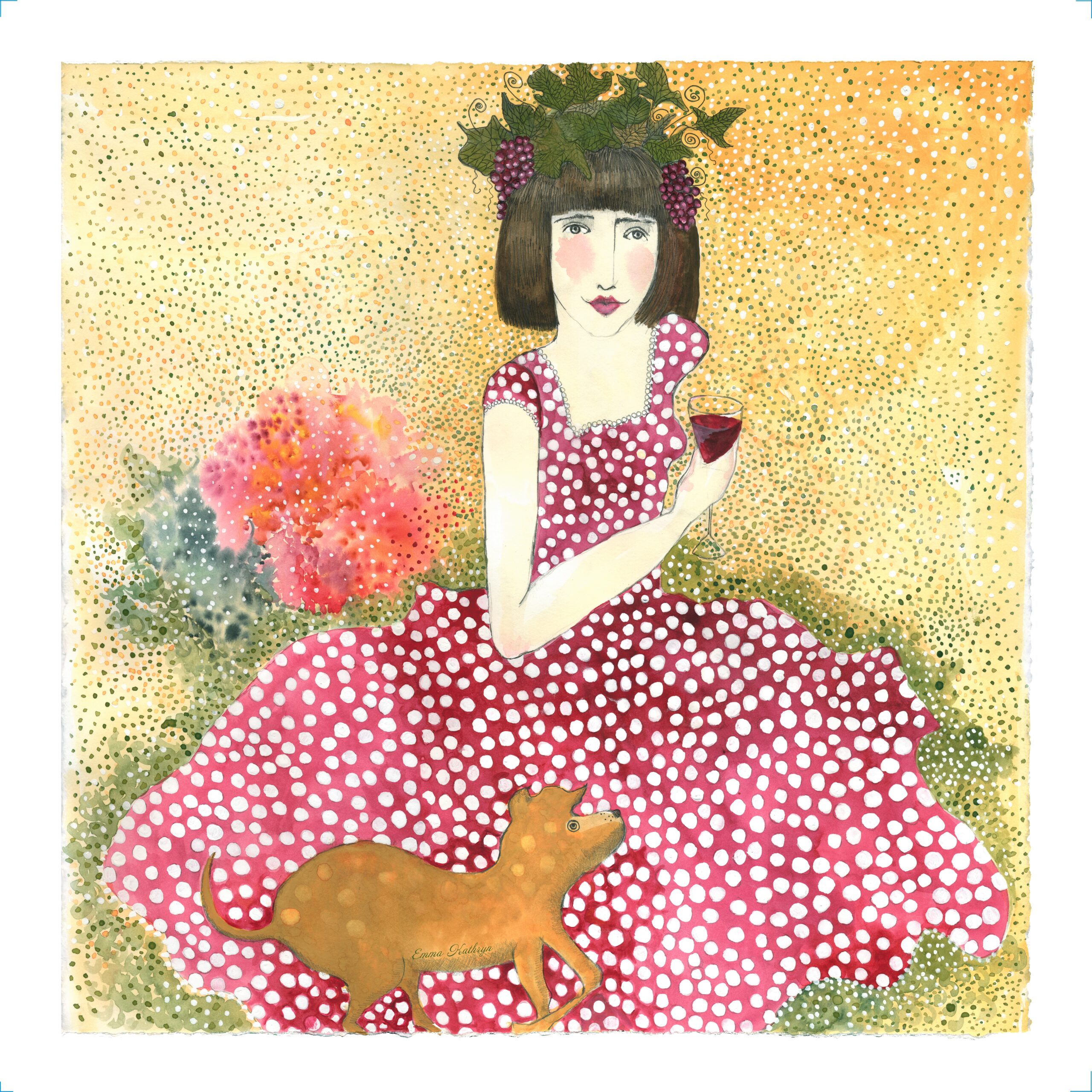 2021 Nouveau Label Artwork – "Burgundy"
by Beth Bird – Elizabeth, IL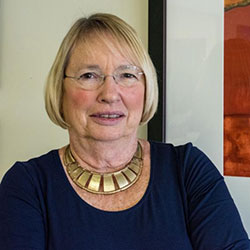 Artist Bio:
Beth McCabe Bird was raised in the south side of Chicago and was educated at a local parochial grade and high school. She graduated from the University of Iowa with an undergraduate degree in Art Education in 1965. While there, she had the opportunity to study under Mauricio Lasansky in the print making department and take part in the university's Writer's Workshop. These early experiences introduced her to narrative art.
After marrying and raising four children, she attended the Chicago School of the Art Institute and completed a master's degree in art therapy. She found her way back to print making at the Evanston Art Center. For seven years she had the opportunity to test every technique in the field and discovered that etching, dry point and, often hand coloring, were her favored methods of art making. She came to Galena in 1996 and set up her own print studio in a one hundred year old farmhouse in Elizabeth, Illinois.
Beth is an accomplished artist and Ragdale fellow. She has exhibited at the Old Town School of Music, the Union League of Chicago, and the Dubuque Museum of Art. Her works are on permanent exhibition at Mercy Hospital Dubuque, Mercy Hospital Cedar Rapids and Women's Hospital in Des Moines, Iowa.
More Information on Beth Bird Here
FRIDAY EVENTS – November 19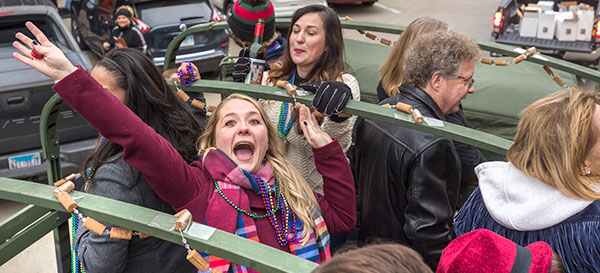 NOUVEAU PARADE – Downtown Galena at 2:30 pm
The afternoon kicks off with a parade of revelers assembling for a trek down Galena's Main Street in assorted modes of transportation and merriment from horse-drawn wagons to trolleys as the Nouveau wine is handed out to Galena merchants who sport the Nouveau posters in their shop windows.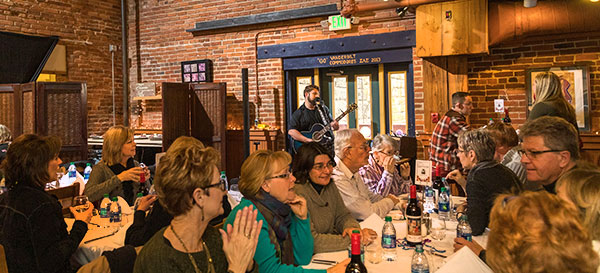 Galena Cellars at 12 pm
Join the Lawlor Family as they unveil their 2021 Nouveau wine! Be a part of the official toast with friends, area businesses, family and soon-to-be friends. Make your reservations for lunch at our new location at 111 N. Main Street in Downtown Galena! As the Nouveau Wine flows, enjoy French Stew made by our chef, Joy, served in a freshly baked bread bowl with a garnish of fruit and brie cheese.
Seating begins at 12:00 pm, luncheon to follow.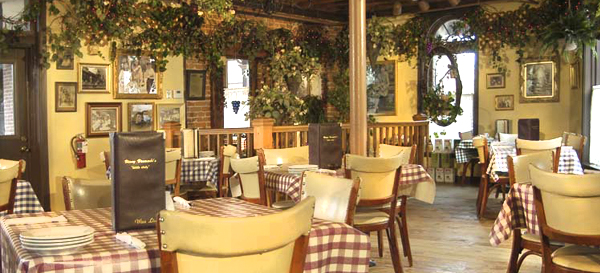 Vinny Vanucchi's 
Details to come!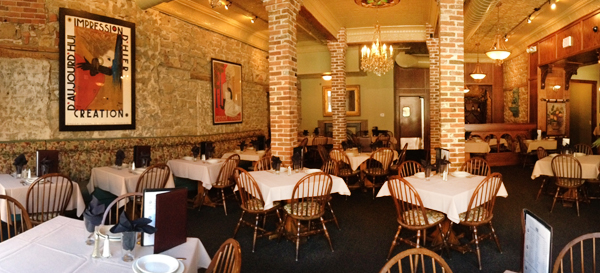 Fried Green Tomatoes at 12 pm – SOLD OUT
12:00 Doors open (event is 12-3pm) 1:00pm cocktails & 3 course lunch
House field blend salad, Peasant Stew Bread Bowl, fruit, chocolates and wine for dessert!
$45 per person + tax & gratuity – call 815-777-3938 or email dinner@friedgreen.com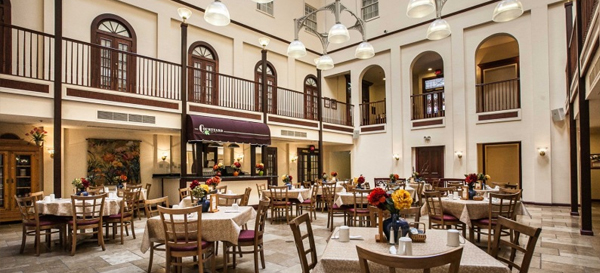 De Soto House at 1 pm
Spring Mix Salad with Raspberry Vinaigrette Dressing, Sour Dough Bread Bowl with Tenderloin Beef Stew with hearty vegetables, garnished with Brie Cheese and Grapes. Dessert: Chocolate & Amaretto Mousse in Almond Lace Bowl. PLUS Glass of Nouveau Wine
$16.95 per person plus tax & gratuity. Call for reservations 815-777-0090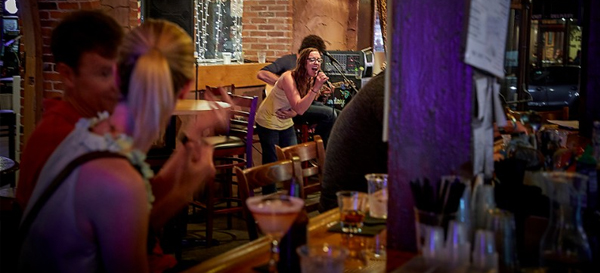 The Grape Escape – Wine & Cheese Pairing at 2–5 pm
Come and taste the Galena Cellars Nouveau wine along with wines from across the globe paired with finer cheese, charcuterie, and chocolates.
Live music by Andy Wilberding. Tasting and live music 2-5 p.m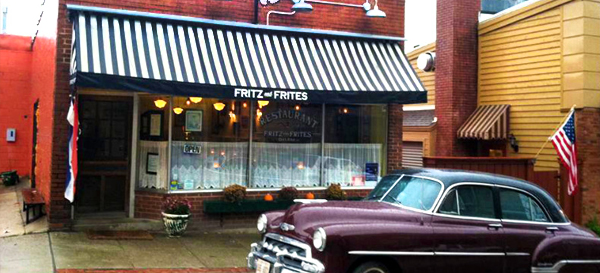 Fritz & Frites at 4 pm
2019 Nouveau celebration featuring an authentic French Dinner. "Coq au Vin" or "Beef Bourguignon" each prepared and served with Galena Cellars Nouveau wine. Please call 815-777-2004 to reserve a seat at our table.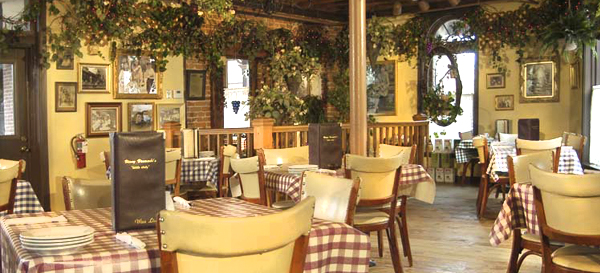 Vinny Vanucchi's 
Details to come!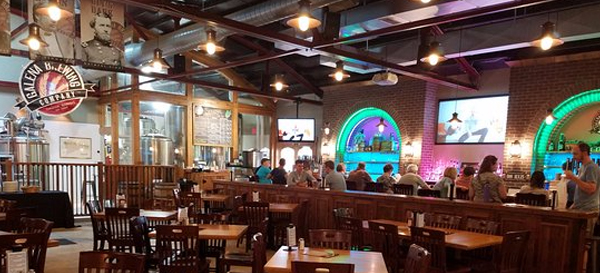 Galena Brewing Company at 5:30 pm
Beer Pairing Dinner – Enjoy a five course meal made just for you! Each course will be paired with one of our deliciously crafted brews. Talk beer, talk history, or anything else that comes to the table. This dinner provides a private atmosphere to engage with other guests and our staff, giving you the opportunity to share questions and interests related to anything 'BEER', and so much more. Includes a souvenir glass to keep.
COUPONS and/or DISCOUNTS NOT VALID,SEATING IS LIMITED – CALL 815-275-5231 FOR RESERVATIONS
Menu:
Tarragon chicken pate, seared quail egg, crispy pork belly, whipped mustard
Chilled blackberry cucumber velvet, creme fraiche, brulee crunch
Watercress greens, caramelized onions, smoked golden beets, goat cheese caviar
Confit of short rib, wilted arugula, cauliflower puree, aged shaved parmesan, stout demi
Double chocolate cake, whipped vanilla bean ice cream, barrel aged caramel, smoked sea salt, paprika
$60 PP – Tax and Gratuity not included!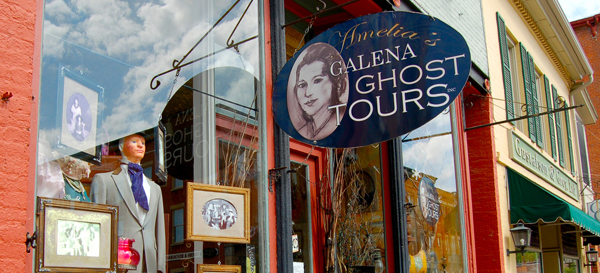 Amelia's Lamplight Dinner Theater – Legends of Las Vegas Dinner Show at 7 pm
Come enjoy a tantalizing dinner paired with a glass Galena Cellars Nouveau wine while enjoying hits from our live performance of Legends of Las Vegas! This includes all the great hits from Frank Sinatra, Neil Diamond, Elvis and Dean Martin! This is a class act and is a hit every time!
Dinner and show included in price.
Website: www.ameliastours.com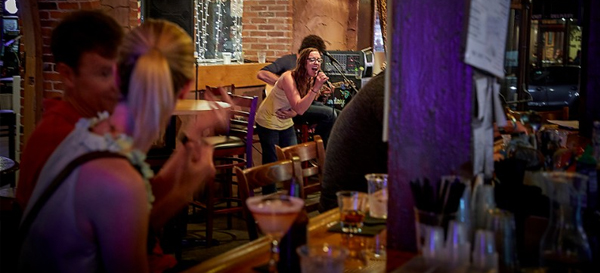 The Grape Escape at 8:30 pm
Live music by Jordan Danielsen & Jef with 1F. (Blue Rock Duo on acoustic guitars and drums.)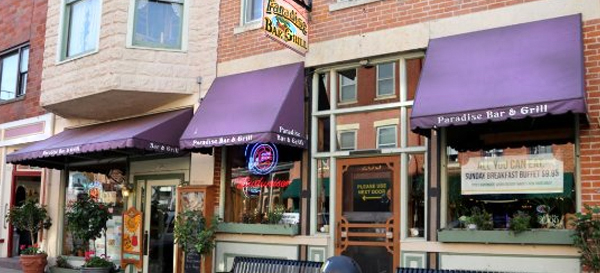 Paradise Bar & Grill at 3–7 pm
Live music by Hard Salami
SATURDAY EVENTS – November 20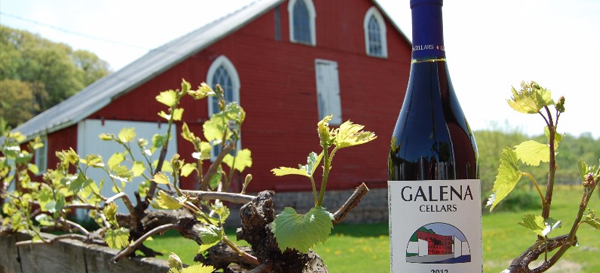 Galena Cellars Vineyard
Experience the essence of Galena Cellars wine as you take in the spectacular view of our country vineyard and sip on our award winning wines. Savor a glass of Hot Spiced or Caramel Apple Wine as you stroll the property. Located just six miles from downtown Galena, relaxing at the Vineyard is a great way to enjoy your Saturday afternoon. Reservations are not required.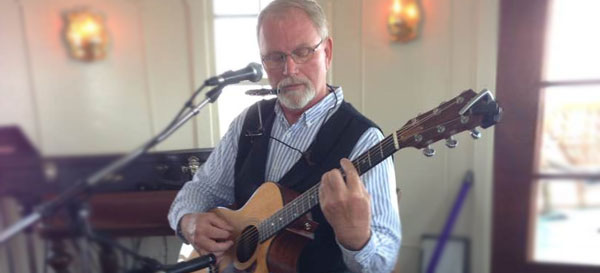 Galena Cellars Downtown Tasting Room – Live Music
Enjoy live music at our new location Downtown Galena – 111 N. Main Street! Tom Rucker will take the stage on the 2nd floor starting at noon until 3pm and Kara Gordon will be playing in the first floor bar 5-8pm!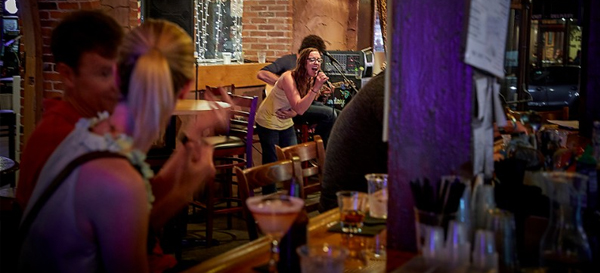 The Grape Escape
Build Your Own Bloody Mary Bar 11 am to 3 pm
Come in and enjoy an all you can garnish, build your own bloody mary & mimosa bar.
Live Music 2 pm to 5 pm
Come in and enjoy Live Music Plus $5 glasses of Nouveau all weekend!
Live Music 8:30 pm
Live with The Obvious Regulars. Plus $5 glasses of Nouveau all weekend!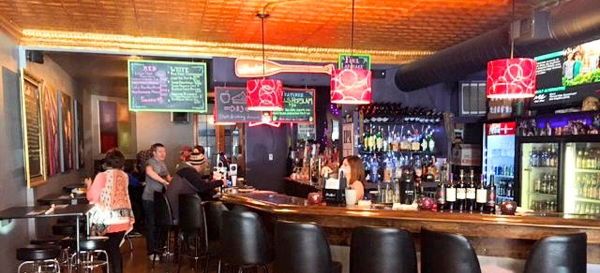 EMBE Eatery & Lounge – details coming soon!
NOUVEAU WEEKEND EXPERIENCES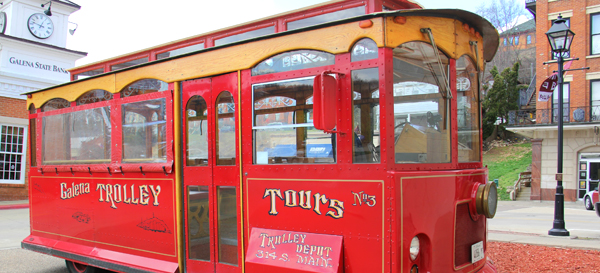 Galena Trolley Tours – Galena Tour
The only historically & architecturally narrated tour doing 90% of Galena's Historic district. Travel the hills and valleys of a beautiful and historic former lead mining community and major river port.
Weather dependant. Call 815-777-1248 for more information! Website: galenatrolleys.com
What could be better to celebrate the harvest season than with an invitation to one of Galena's most celebrated weekends of the year? That would be the Galena Nouveau Wine Weekend slated for Friday, Nov. 19 and Saturday, Nov. 20, 2021.
Centering around Galena Cellars Vineyard & Winery, the 37th Annual Nouveau is always held the third Thursday of November and showcases the annual release of Le Beaujolais Nouveau which refers to the practice of bottling the first wine of the harvest just a few weeks after fermentation.
The Nouveau invitation holds much in store for those attending the French-infused, century-plus tradition. Kicked off in Galena in 1985 by Galena Cellars, Nouveau Wine Weekend has grown to become a full-blown community celebration that revolves around all things that are wine – particularly Galena Cellar's 2021 Nouveau wine.
"Nouveau wine is the kind of affordable wine that aspires towards drinkability without needing to be powerful or complex," Chris explained. "It's supposed to be something celebratory and about people getting together around the harvest. That's exactly what our Nouveau Wine Weekend is all about."
The weekend activities get underway at noon on Friday, Nov. 19 when the new wine is officially released with a toast at Galena Cellar's opening luncheon held at the Main Street location that day. Many area restaurants follow suit and celebrate with traditional French fare and wine-inspired luncheons.
The afternoon kicks off at 2:30 p.m. with a parade of revelers assembling for a trek down Galena's Main Street in assorted modes of transportation and merriment from horse-drawn wagons to trollies as the Nouveau wine is handed out to Galena merchants who sport the Nouveau posters in their shop windows.
Local restaurants and Galena businesses continue the celebration all weekend with live music, wine tastings, dinner specials and receptions.
Galena Cellars Vineyard and Downtown location will also be open for tours and tastings all weekend.
NOUVEAU WEEKEND • Contact Us